Sections
Image
Image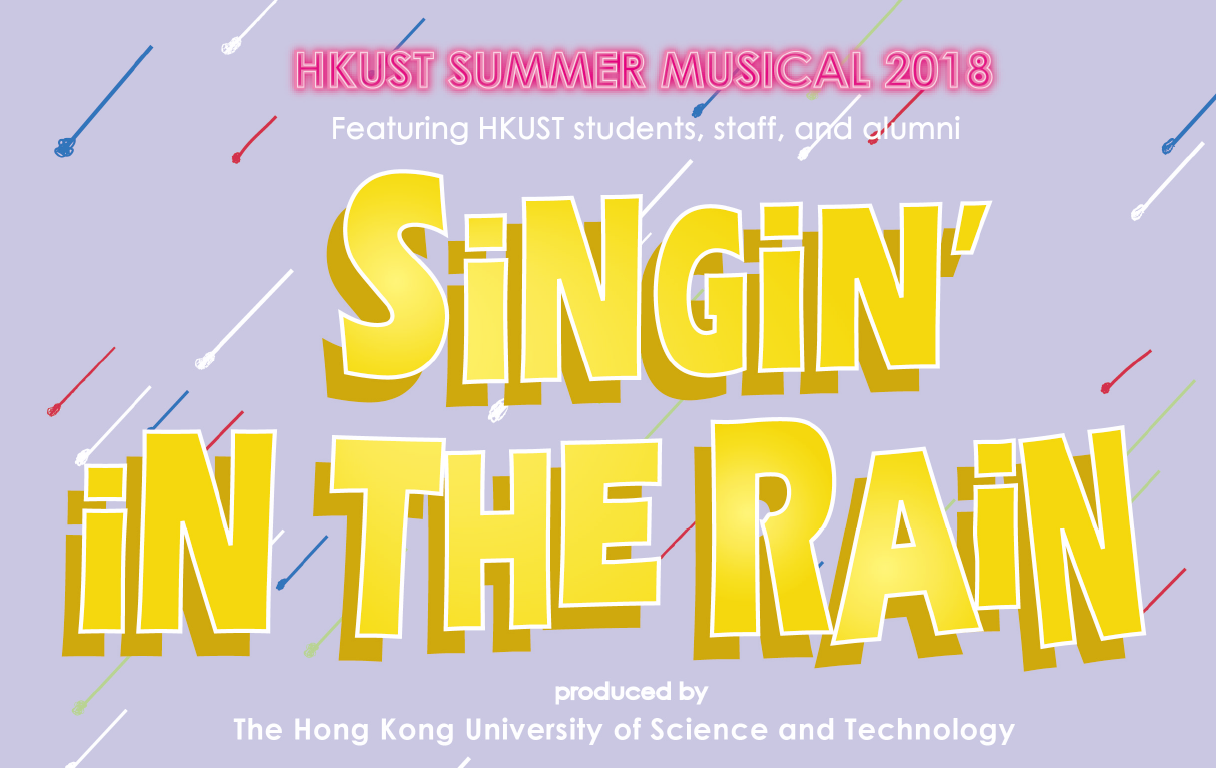 Text Area


Singin' in the Rain

Date & time:  17 August - 2018 - 8PM
                          18 August - 2018 - 8PM
Venue: Sai Wan Ho Civic Centre 
Screenplay by:
BETTY COMDEN and ADOLPH GREEN

Songs by:
ARTHUR FREED and NACIO HERB BROWN

Based on the classic Metro-Goldwyn-Mayer film, by special arrangement with Warner Bros. Theatre Ventures, Inc.

Music published by EMI, all rights administered by Sony/ATV Music Publishing LLC

Original Movie Choreography by Gene Kelly and Stanley Donen

Produced by Arrangement With Maurice Rosenfield, Lois F. Rosenfield and Cindy Pritzker, Inc.
Singin' in the Rain is presented through special arrangement with Music Theatre International (MTI). All authorized performance materials are also supplied by MTI.
www.MTIShows.com

SYNOPSIS
Our story begins in Hollywood in 1927, outside Graumann's Chinese Theatre, where various celebrities arrive for the premiere of the silent movie The Royal Rascal, starring Don Lockwood & Lina Lamont. However, the future careers of these two stars are in jeopardy when the first "talkie" (The Jazz Singer) becomes a huge success, changing all the movie-making rules at once, to accommodate sound. Monumental Studios needs to turn the silen The Dueling Cavalier into The Dancing Cavalier, a musical picture, in order to be competitive. Whilst Don Lockwood is able to make this transition easily, along with help from his constant companion and long-time friend, Cosmo Brown, there is a problem... Lina Lamont can't sing, and can't even really talk! Her voice does not match her screen image and her singing and dancing leave a lot to be desired. Enter Kathy Selden, an aspiring actress and Don's love interest, whose dulcet tones are able to cover Lina Lamont's... but does Lina's contract allow this and will Kathy be content to remain in the background? There are numerous twists and turns along the wayto a happy ending, with some of the best-loved comedy routines, dance numbers, and love songs ever written, including Good Mornin', Make 'em Laugh and, of course, the show-stopping dance number Singin' in the Rain.