Sections
Image
Image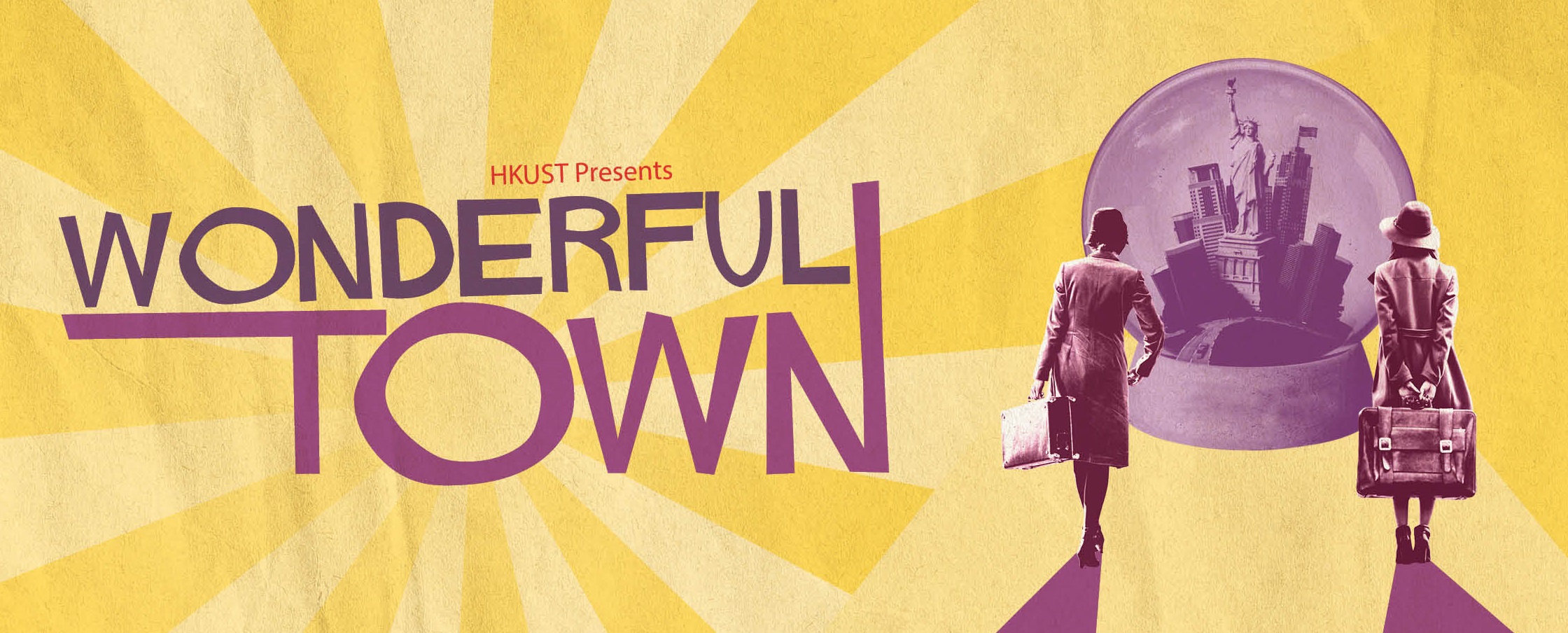 Text Area

Wonderful Town: A New Musical Comedy 
Featuring HKUST students, staff and alumni
17.09.2021 (Fri) - 8PM        
18.09.2021 (Sat) - 2PM & 8PM 
Venue: The Box, Freespace, Art Park, West Kowloon Cultural District (getting there)
Language: English with Chinese surtitles
Tickets: $250 / $200

Half-price tickets available for full-time students, senior citizens, people with disabilities and a companion.
Tickets available from 21 August 2021 via online and telephone booking as well as at the Xiqu Centre and Freespace Ticket Office*, also available from 22 August 2021 at selected Tom Lee Outlets (Shatin and Yuen Long) & The Hong Kong Academy for Performing Arts. 
*Please visit West Kowloon website for the opening hours of the Ticket Office.

Online Booking : www.westkowloon.hk
Telephone Booking : 2200 0022

__________
 




Free shuttle bus round trip between HKUST and Freespace will be provided to HKUST students, staff and family members on 17-18 September 2021. If you would like to take advantage of this service, please click here to register. 

Registration will close on 17 Sep 2021 at 3PM 
__________
 
About "Wonderful Town" 
Produced by
The Hong Kong University of Science and Technology

Book by
Joseph Fields, Jerome Chodorov

Based on "My Sister Eileen" by
Joseph Fields and Jerome Chodorov and the stories by Ruth McKenny

Music by
Leonard Bernstein

Lyrics by
Betty Comden and Adolph Green 

Artistic Team:
Director / Choreographer: Mandy Petty
Music Director: Isaac Droscha
Ruth Sherwood: Samantha Lam, Victoria Deng, Anjali Kanthan
Eileen Sherwood: Belinda Carverhill, Grace Luk, Chui Maan Wang, Eva
Bob Baker: Ian Chong, Aragorn de la Cruz
Wreck: Lorenzo Wan, Alvin Chow
Winner of numerous Tony Awards, this is the New York musical. In the summer of 1935, two sisters from rural America head to the Big Apple to take a shot at their dreams. Ruth, a talented writer, and Eileen, an actress, quickly find out that life in the big city isn't what they imagined. No money, a suspicious looking basement apartment in Greenwich Village, and taking whatever jobs they must to make ends meet, they chase their dreams, meet strange and interesting neighbours, and eventually fall in love.